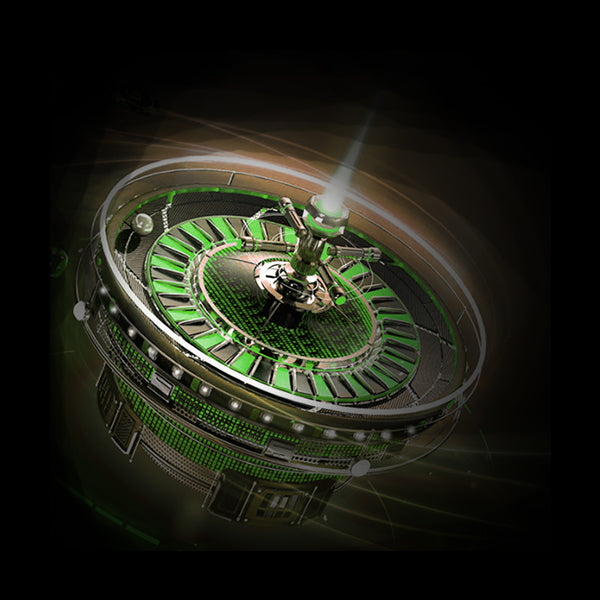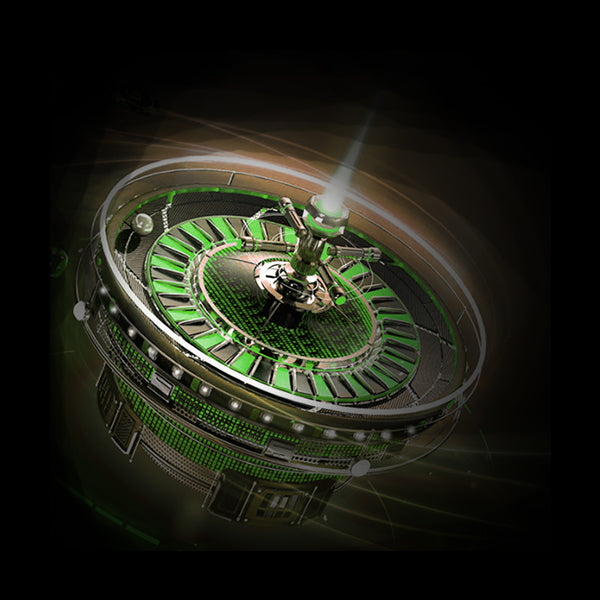 PERFORMANCE
1000W DUAL MOTOR
1000W MAX OUTPUT
1000W Dual-motor driver with front and rear motors have double power outputs, excellent energy efficiency conversion rates and wonderful speed performance, also have good performances in the handling, stability, braking and climbing.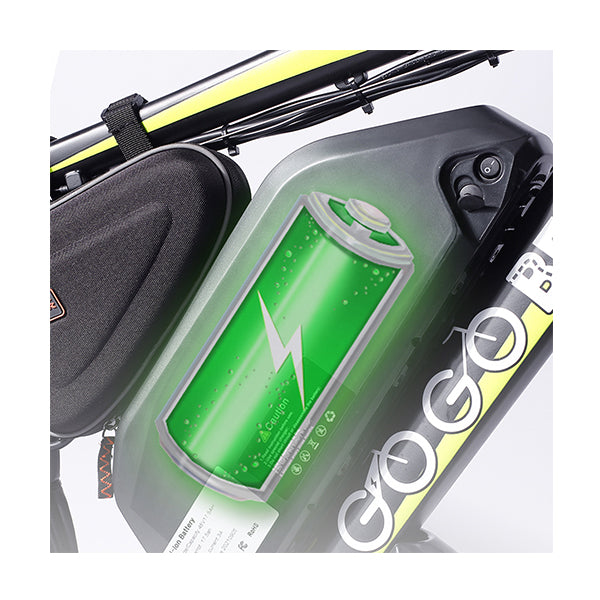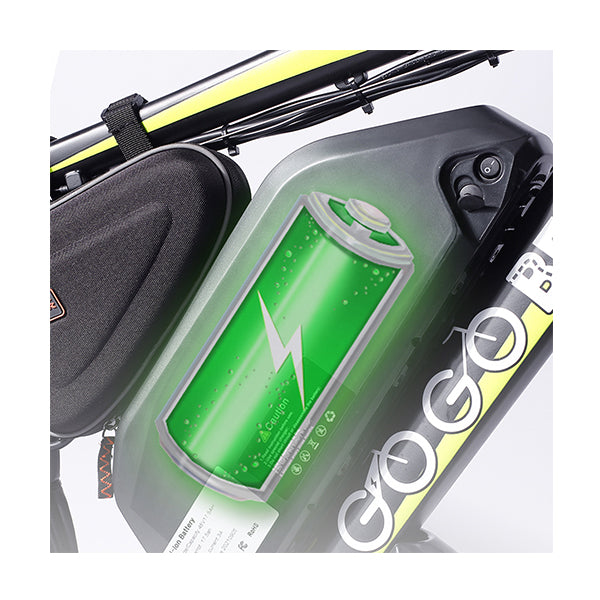 BATTERY CAPACITY
48V 17.5AH LITHIUM BATTERY
HIGH CAPACITY, WATERPROOF BATTERY
The 48V 17.5Ah lithium battery has strong output and always remains stable. It can reach a mileage of about 50KM in pure electric mode and about 70KM in power-assisted mode.The extended range provided by the battery enables riders to explore various terrains.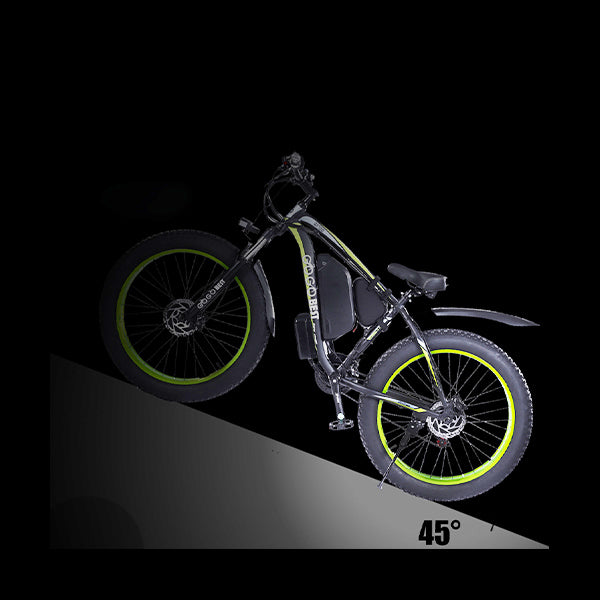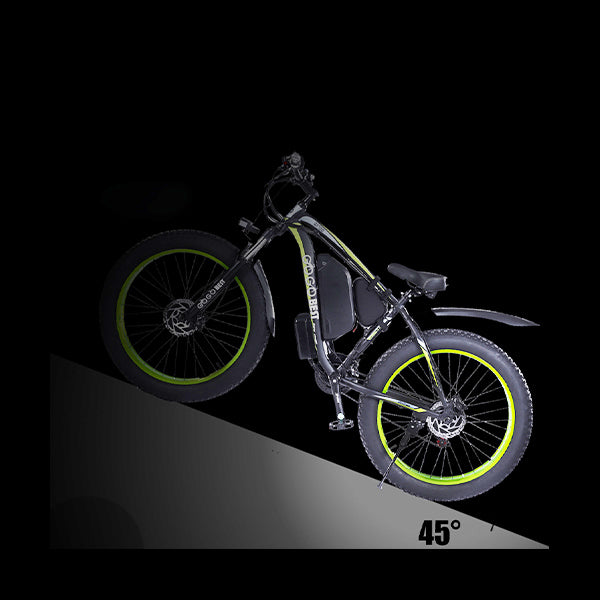 CLIMBING PERFORMANCE
45° CLIMBING PERFORMANCE
EXCELLENT CILMBING IN OFF ROADS
The 48V 1000W dual motor provides excellent power to climb up to 45°. Its internal star gear design amplifies torque and improves energy efficiency conversion, resulting in excellent speed and climbing performance.
Capability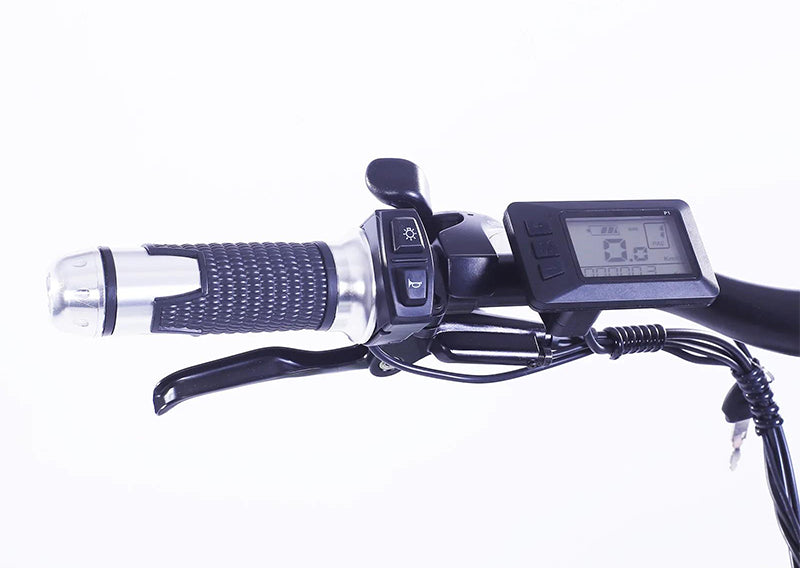 Smart LCD Display
The intelligent LCD instrument display features an integrated gear switch, bicycle data view, power output setting, and IP54 waterproof and dustproof quality that is reliable.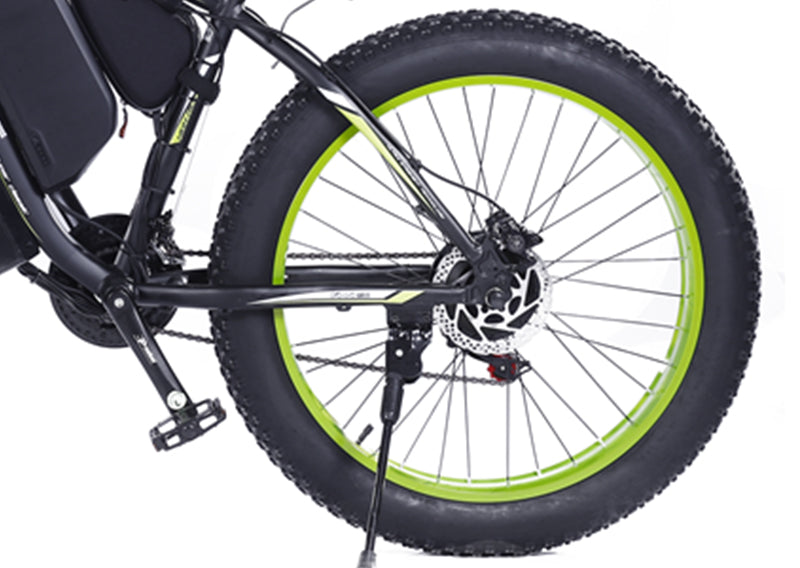 26*4.0 Fat Tires
The 26*4.0 inches wheel is comfortable and stable, suitable for all roads, with anti-skid and anti-vibration functions. It also has a longer span, making it bigger, faster, and less effort to ride.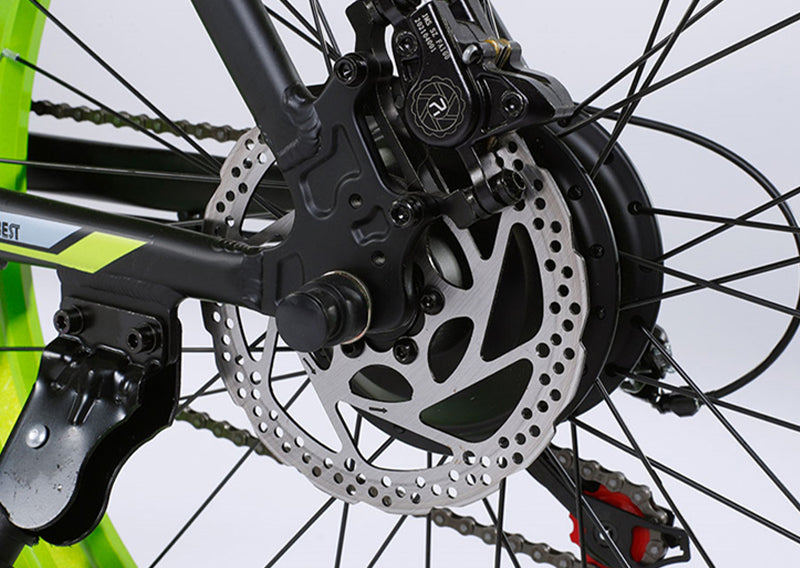 Hydraulic Disc Brake
The hydraulic power-off oil disc adopts a dual system of front and rear disc brakes with S disc brake disc. It has quick heat dissipation and can pinch the front and rear brake levers. The emergency brake can also efficiently and smoothly brake.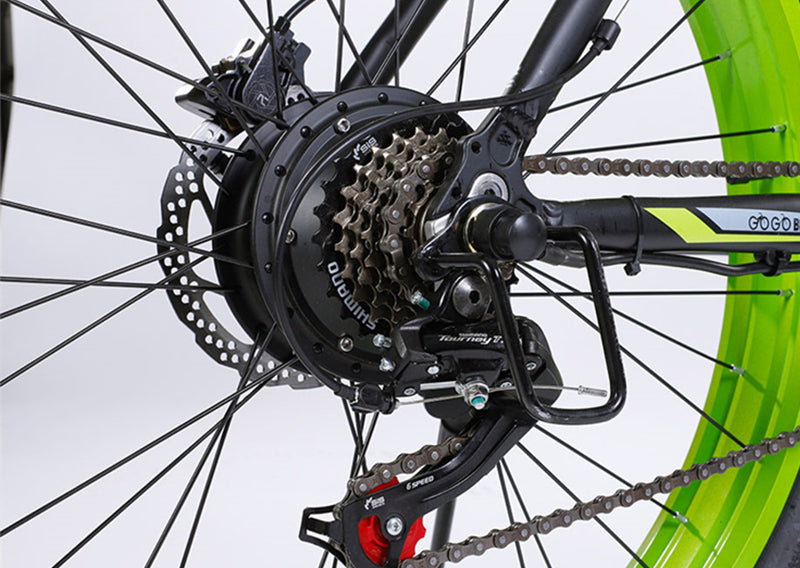 Shimano 21-Speed Gear
The imported Japanese SHIMANO 21-level transmission system allows the front derailleur to be adjusted in 3 gears and the rear derailleur to be adjusted in 7 gears. In combination with the pedal-assist system, you can adjust the suitable speed to complete your journey.
Removed Battery
The removable battery can be charged at home or anywhere,which is more convenient and flexible to meet your needs, and offer an added layer of security when leaving your e-bike unattended, preventing theft or tampering.
Front Fork Suspension
The spring suspension enhances shock resistance, providing excellent performance, experience ultimate comfort with the front fork suspension system that effectively reduces disruption and responds to all road conditions.
Specifications
Material
Aluminum alloy frame
Unfolded size
192*72*116cm
Applicable height
170-210cm
Power Assisted Rangs
70km
Control system
Brushless controller
Configurations
Package contents
1x gogobest GF700 Electric Moped Bicycle
Package contents
1x Wrench
Package contents
1x Multi-function wrench
Package contents
1 x Charger
Package contents
1 x User Maual
Package contents
1 xProduct Atlas
Package contents
Several ties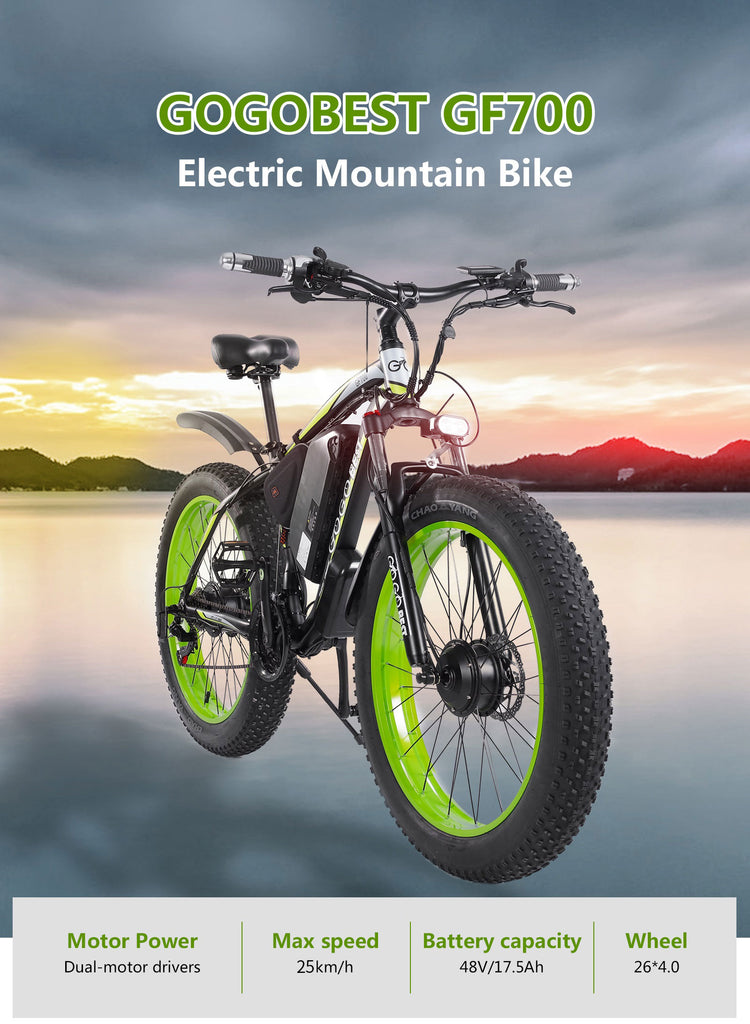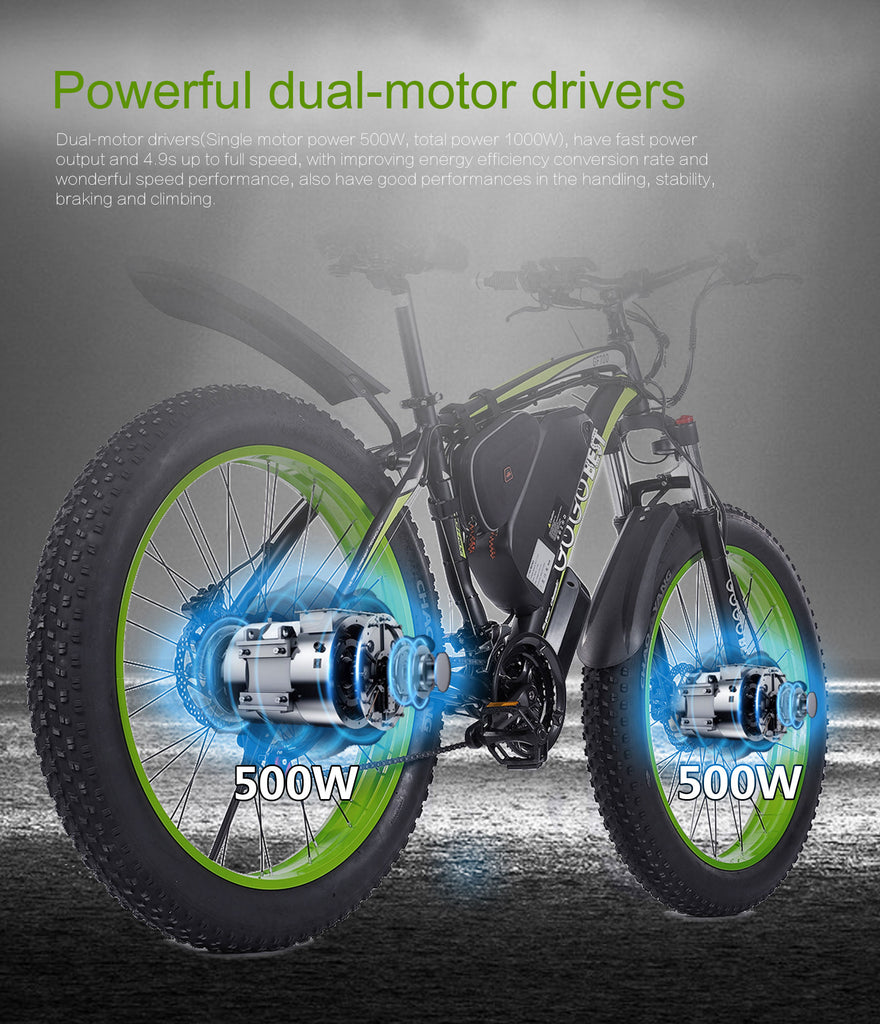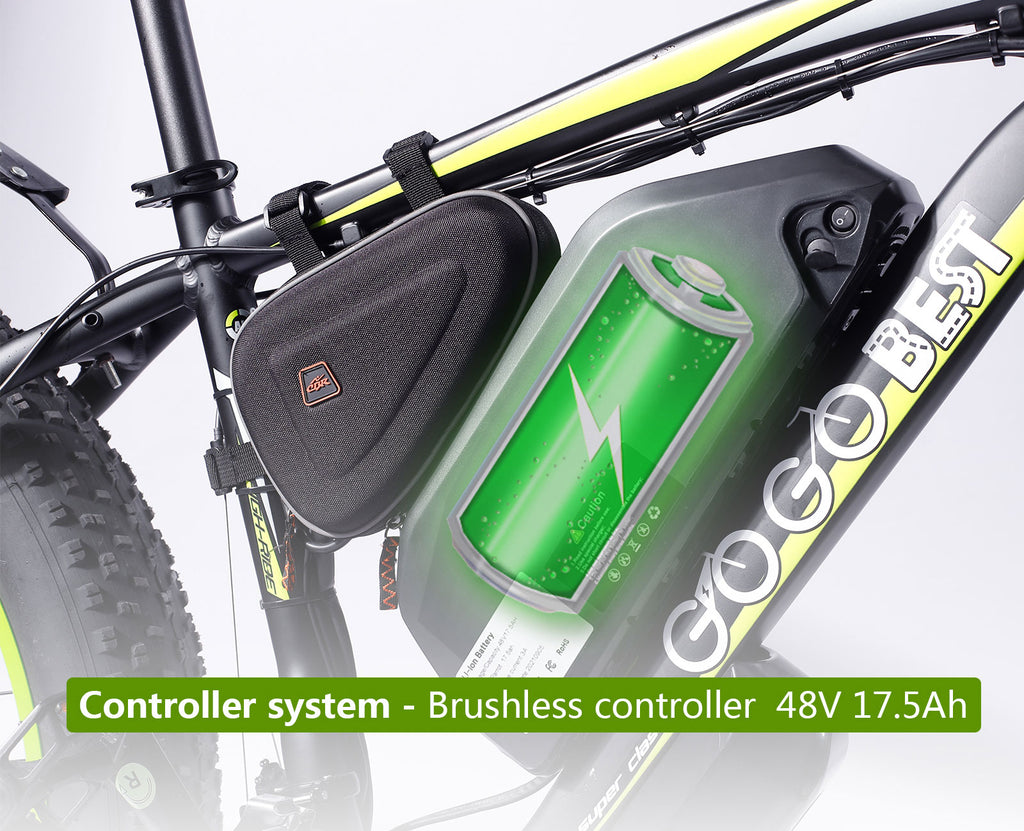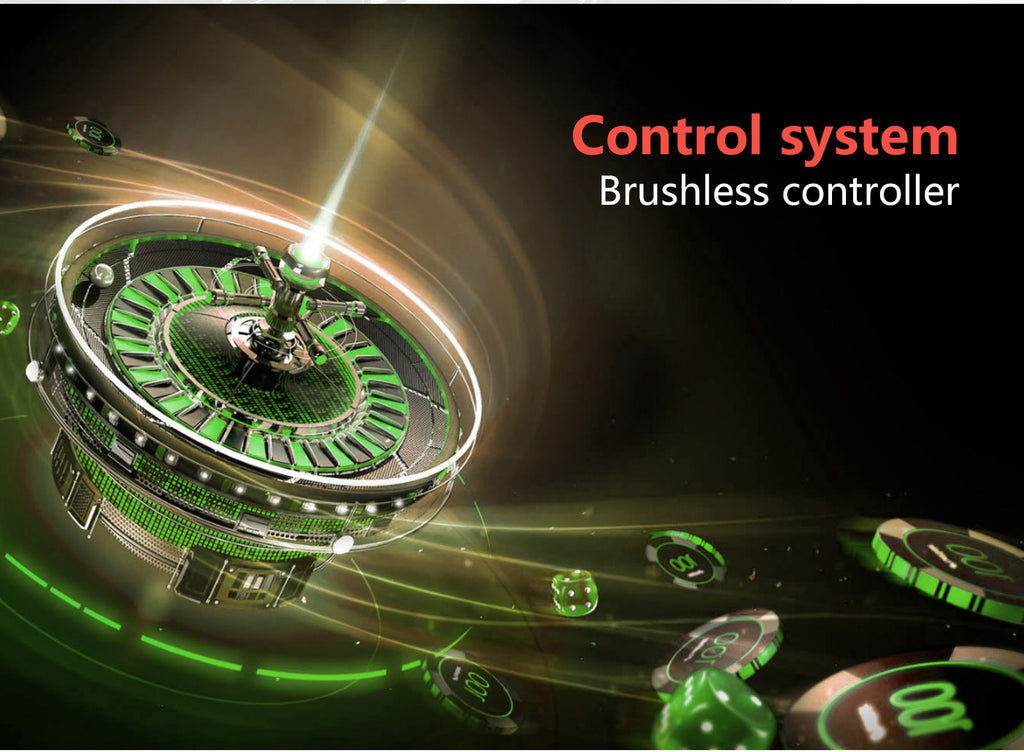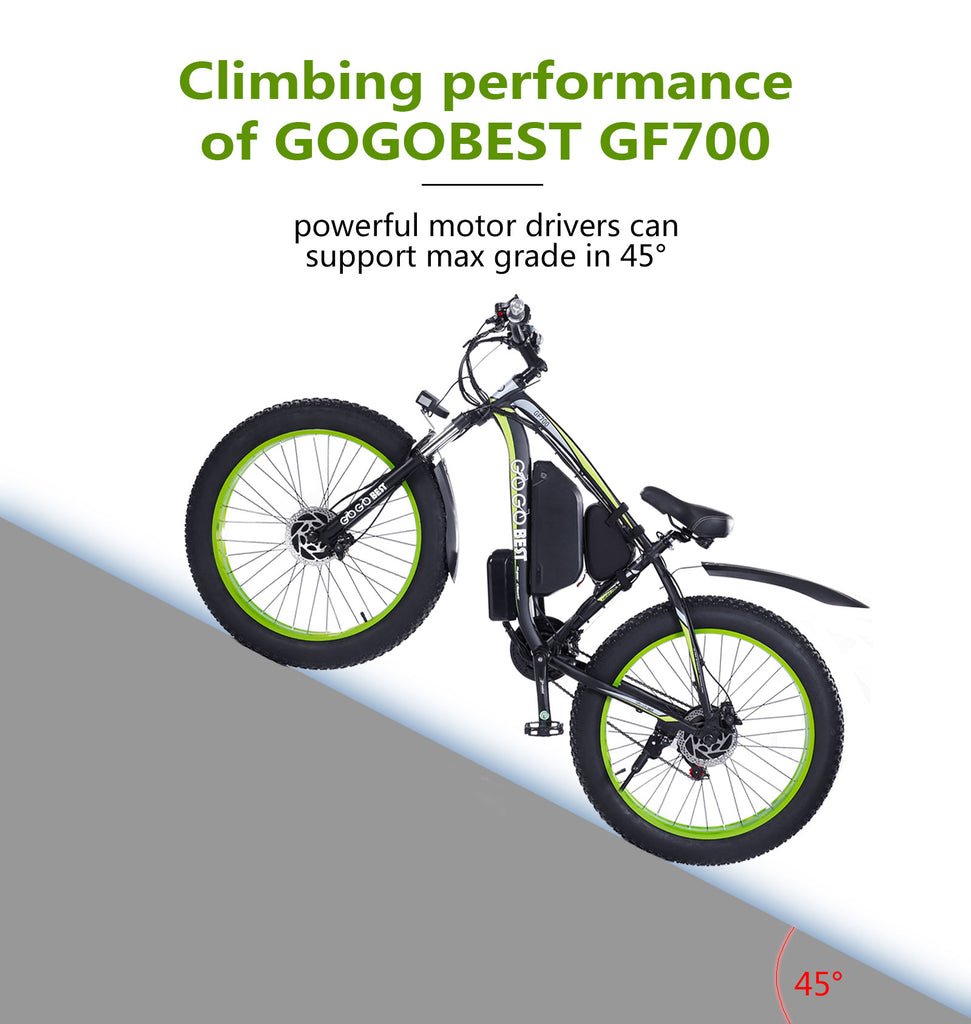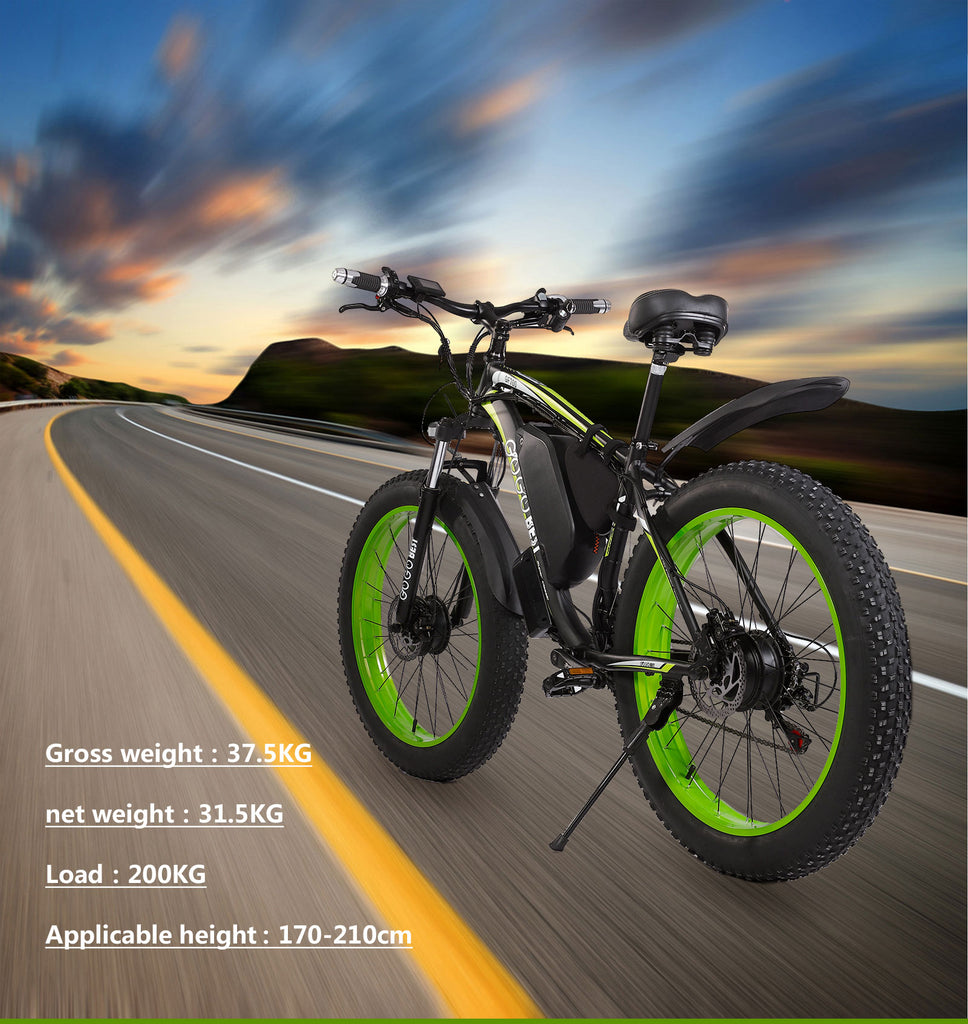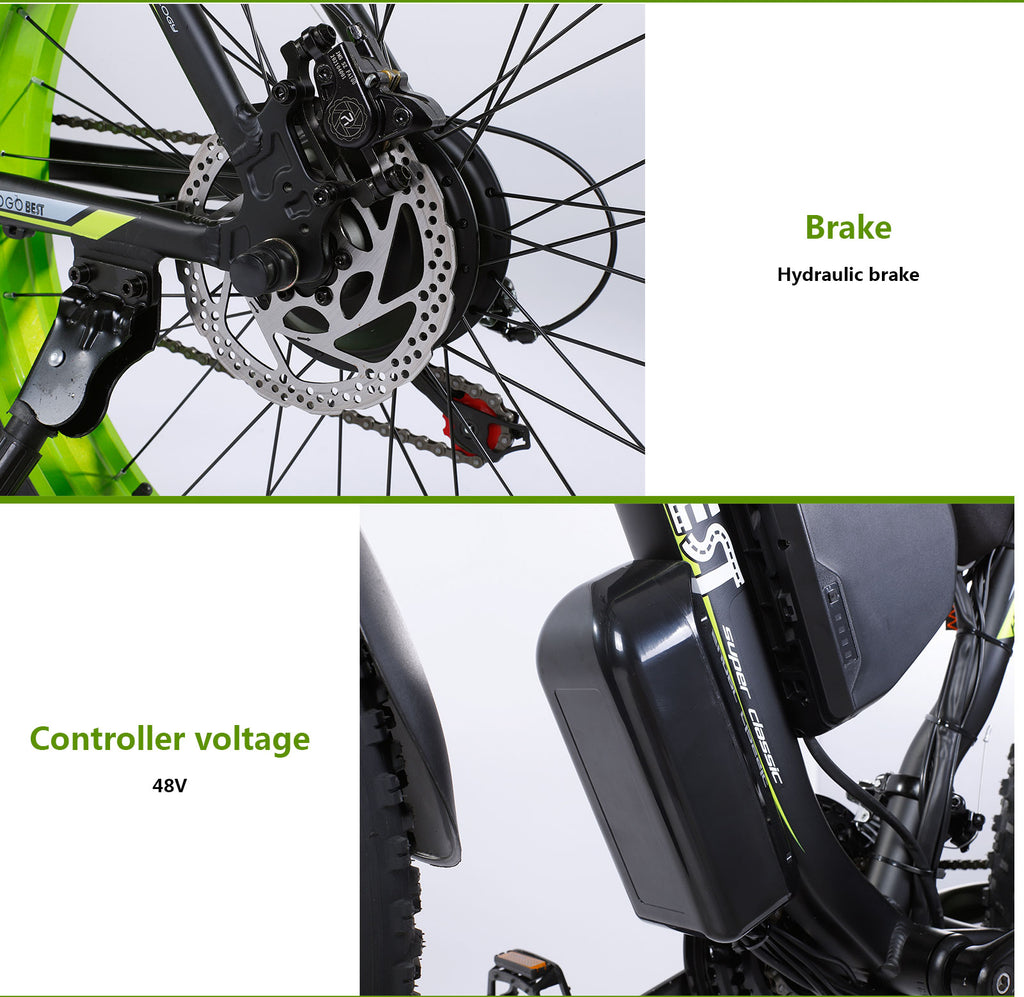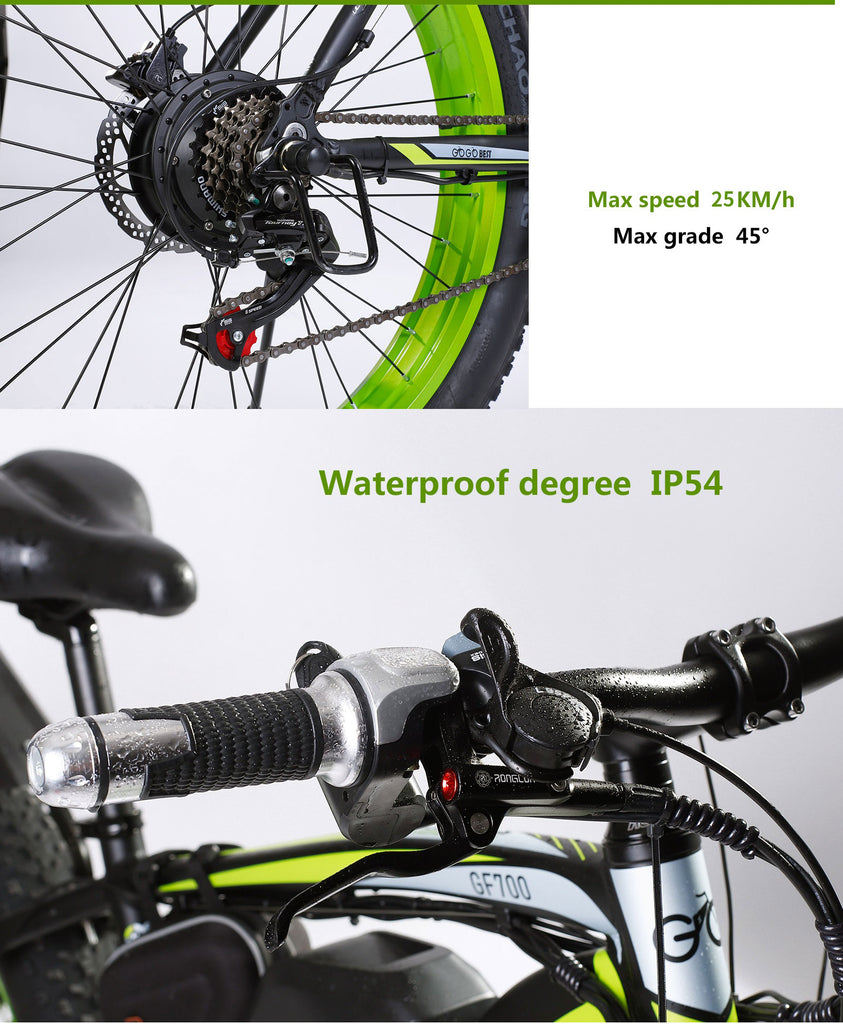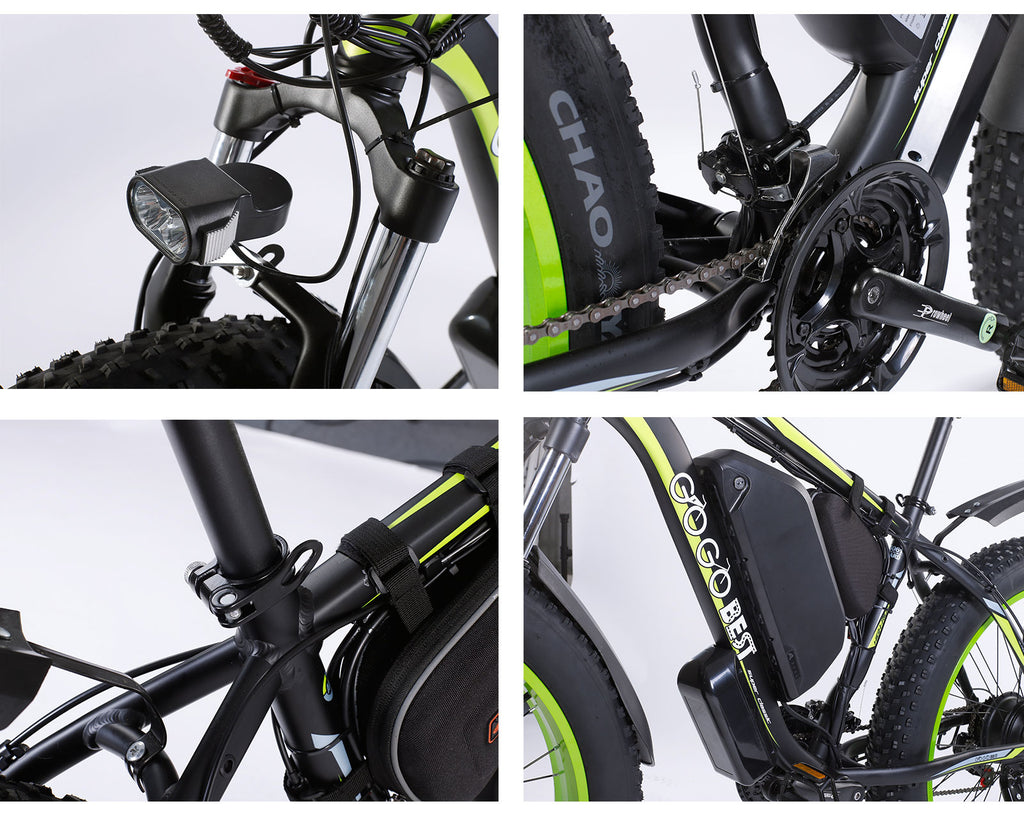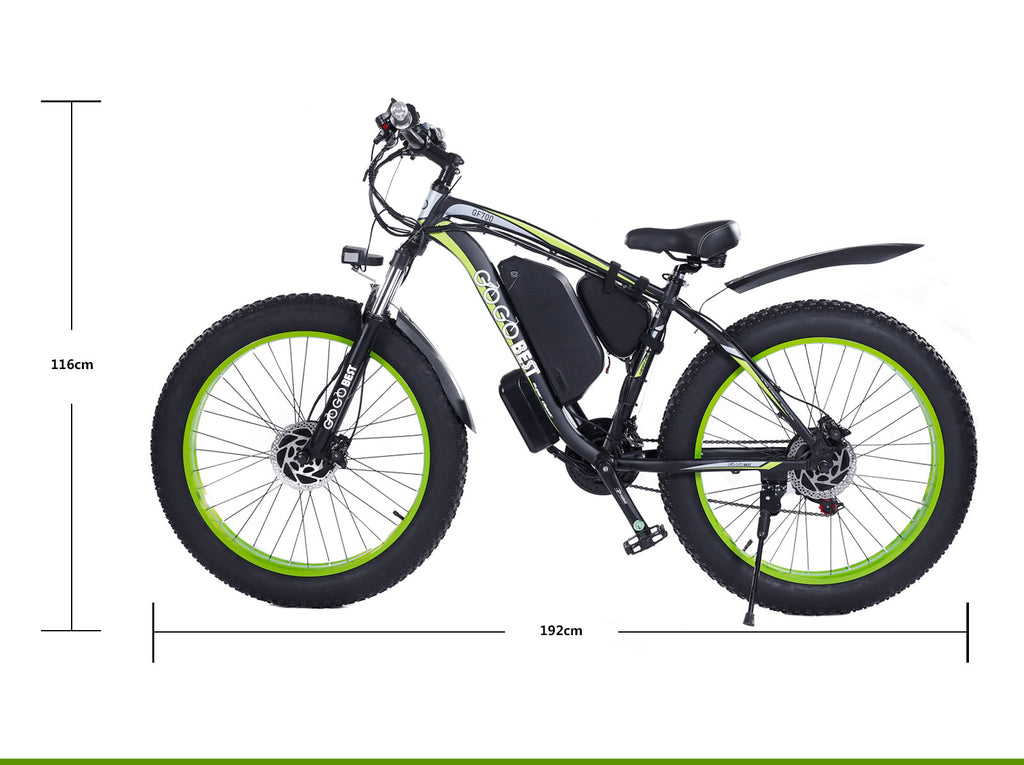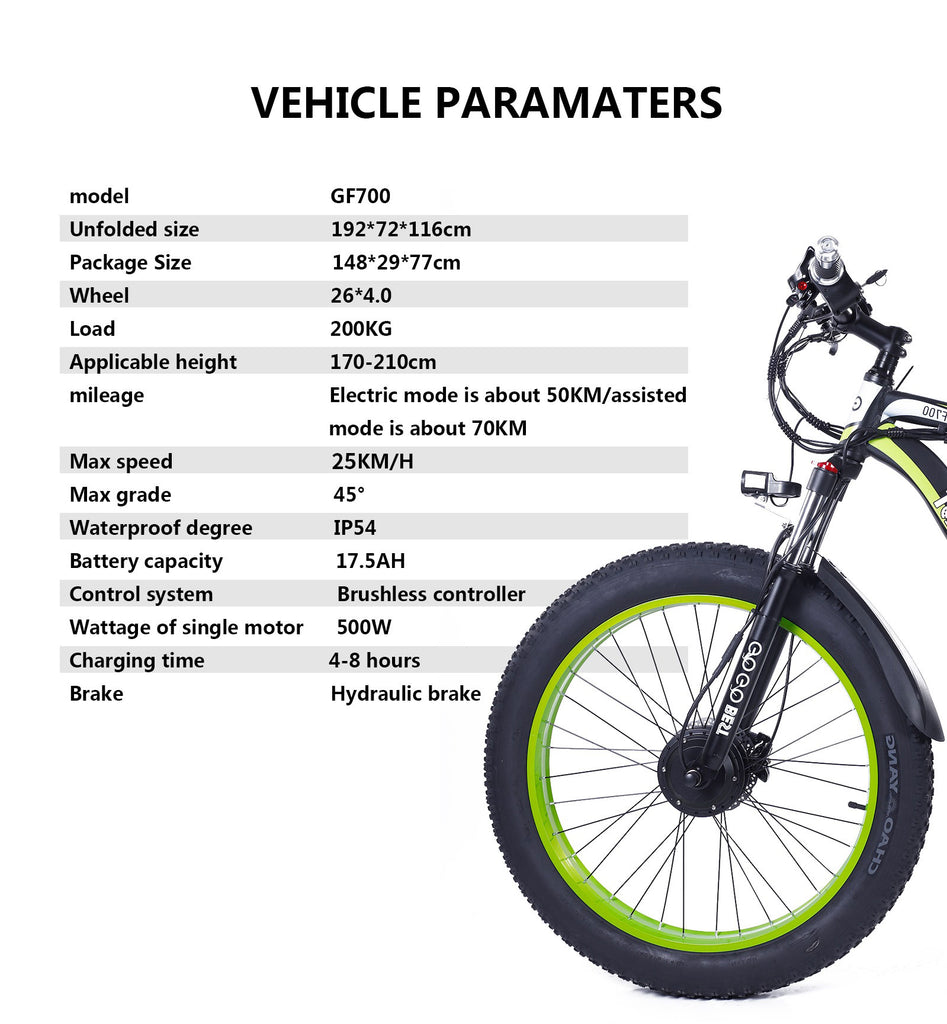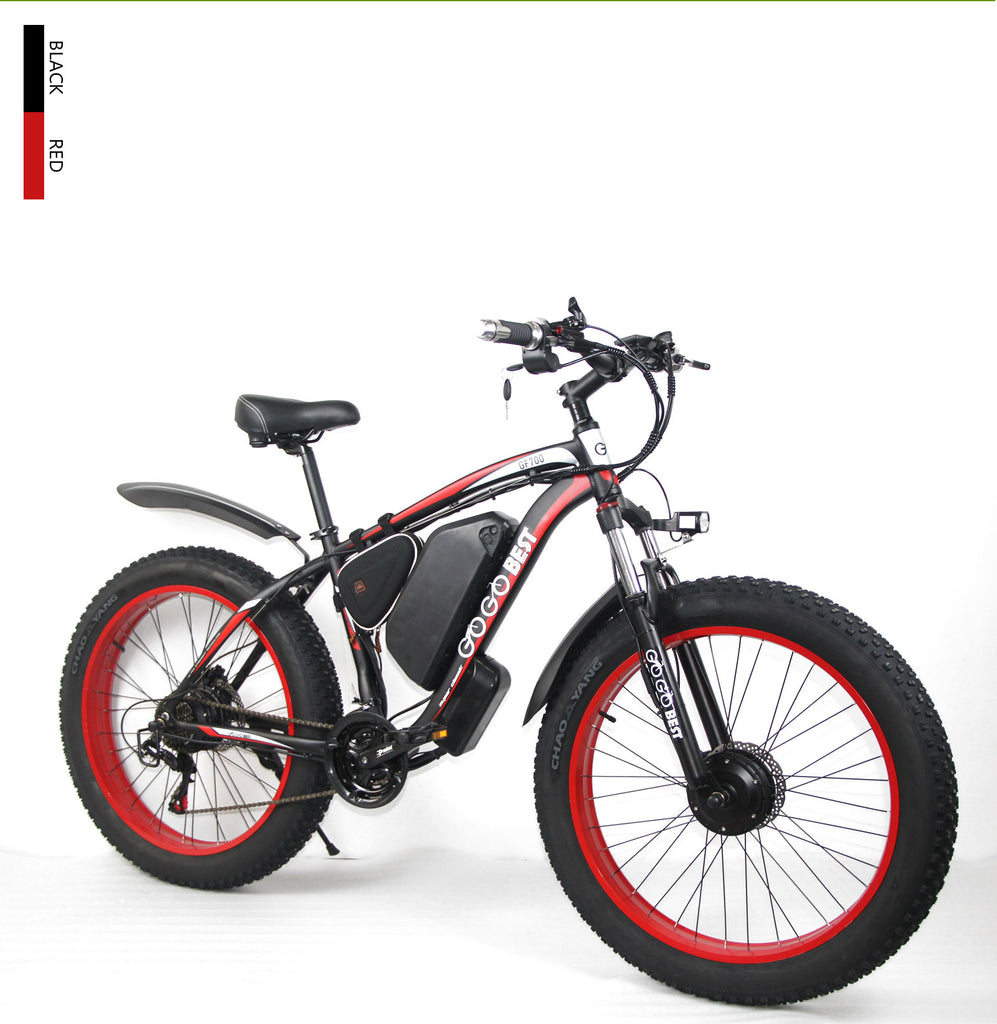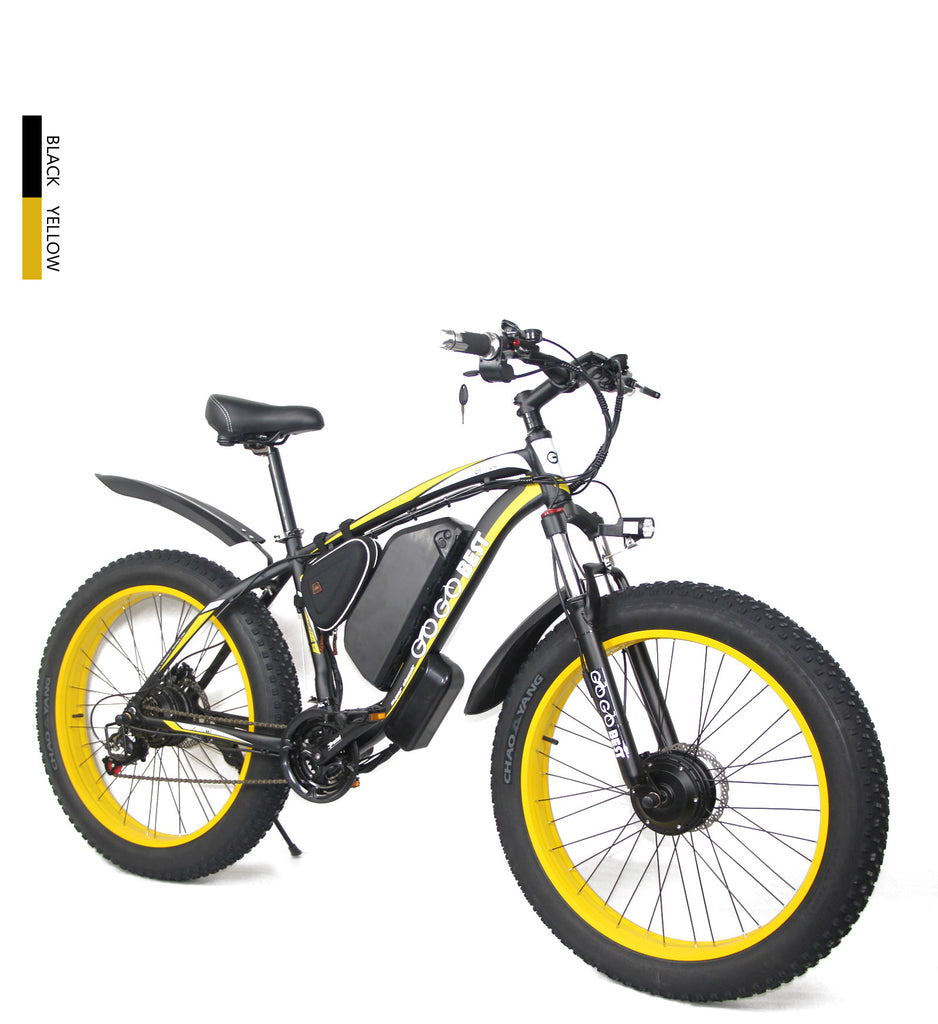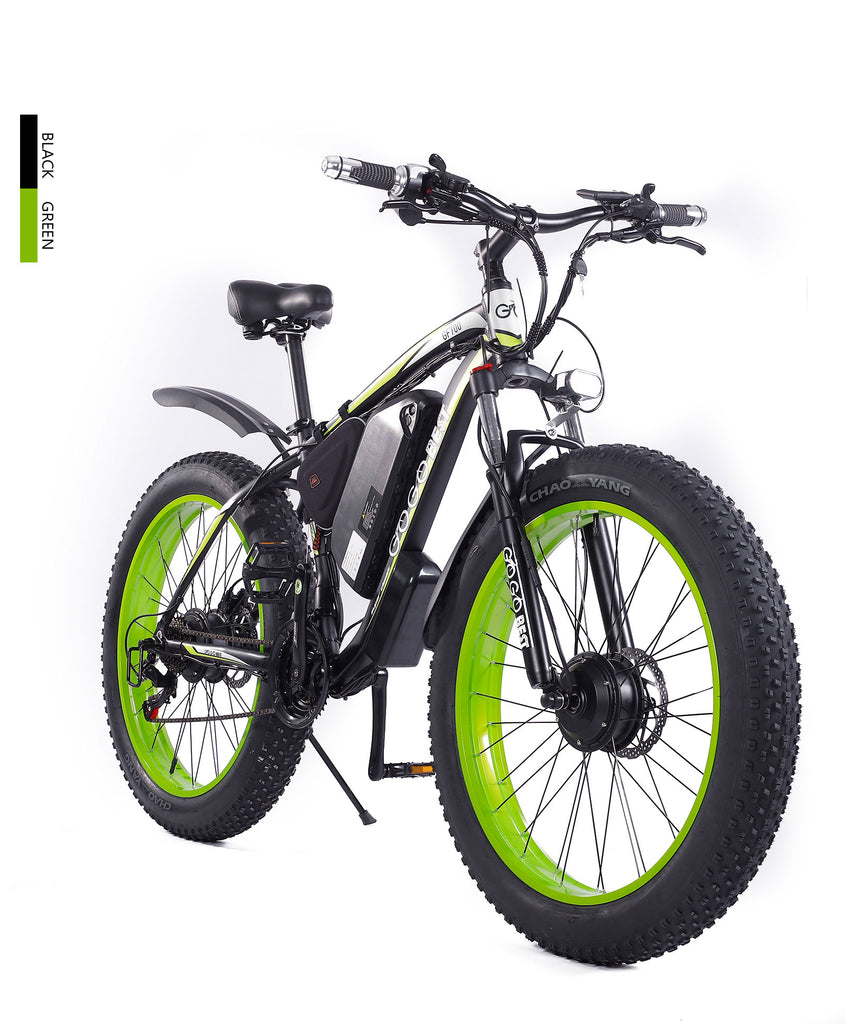 GF700 Parameters

Size

Material

6061 aluminum alloy frame

Unfolded size

192*72*116cm

Package Size

148*29*77cm

Wheel

26*4.0

Performance

Gross weight

37.5KG

net weight

31.5KG

Load

200KG

Applicable height

170-210cm

Max speed

25

Max grade

45°

Waterproof degree

IP54

Standards

The charger

48V

Battery capacity

17.5AH

Controller current

15+2A

Control system

Brushless controller

Wattage of single motor

500W

mileage

Electric mode is about 50KM/assisted mode is about 70KM

Charging time

4-8 hours

Brake

Hydraulic brake

Controller voltage

48V

Package contents

1 x gogobest GF700 Electric Moped Bicycle

1 x Wrench

1 x Multi-function wrench

1 x tool

1 x Charger

1 x User Manual

1 x Product Atlas

Several ties